Due to rapid global demand for online gaming, India, a leading online gaming market, has heeded the call and now revamping its gaming shows to provide a global-level platform. The Indian gaming shows help sports enthusiasts, and professional gamers explore and compete in different games.
Asian countries(China and South Korea) are known for their development and technological capacity and have for years boasted of being a gaming powerhouse. However, that history is beginning to divert to India, an underdevelopment country whose colossal population is the youth ( immediate consumers of online games).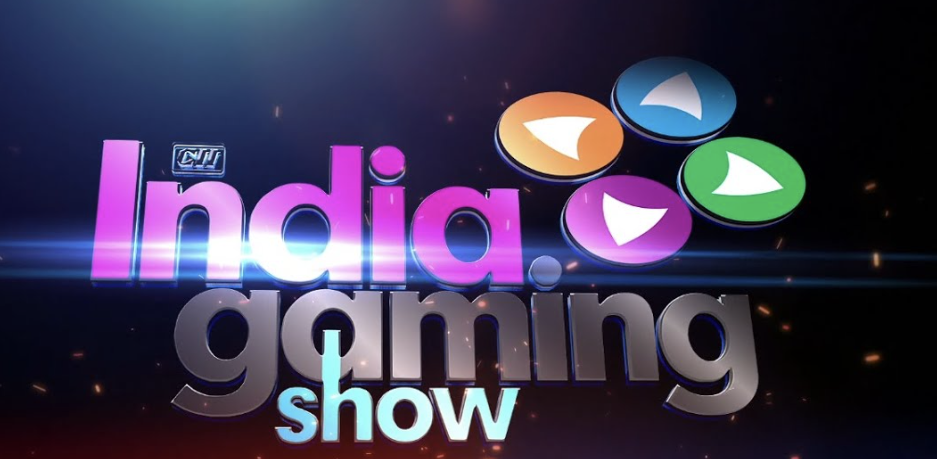 As a result, the youth have provided a lucrative market for international gaming companies to invest in India; Microsoft Games and Ubisoft have already situated their offices and are fully operational. Local Indian businesses are also flourishing, from 15 studios in 2009 to over 275 gaming studios in 2022.
Growth Of The Gaming Shows in India
In the early 1990s, Indians could hardly find gaming shows, such as video gaming events, unless one visited a Video game parlor, which only attracted a few that could break the bank. Later came the portable consoles that ran on cartridges, with each cartridge containing legendary games like Contra and Super Mario Bross. People could carry the consoles to play at home; this ignited the demand and popularity of Video gaming.
Technology advancements led to high demand for Sony PlayStation and Personal Computers(PC), necessary devices that replaced the consoles. Fortunately, their popularity continues, and most gamers prefer it over mobile gaming.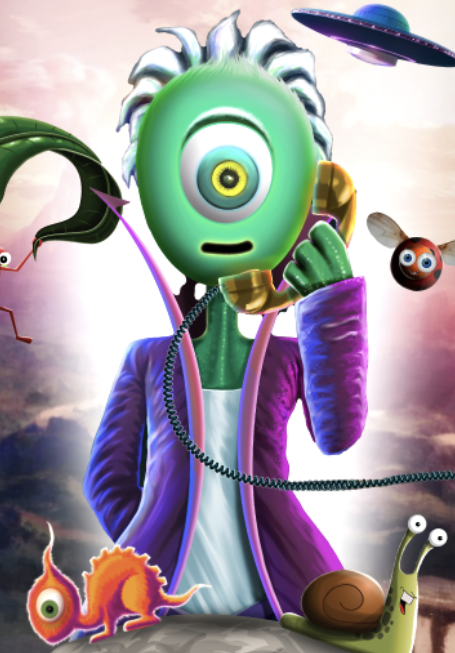 The introduction of smartphones in the 2000s was a game-changer for online gamers because phones had mobile games that anyone could access. Today over 700 million people in India use a smartphone, a figure projected to increase to 970 by 2025, with online gaming consumption also on a massive increase.
Growth Of Gaming Shows in India
In 2006, public internet access in cyber cafes increased, with over 100,000 cyber cafes' and 40% offering online games. As the number rose immensely, the government introduced the IT Act in 2017 for licensing issues and other restrictions to regulate the already baffling growth.
Like Silicon Valley in San Fransisco, Bangalore in India is booming with video game studios. As of 2021, there were around 15,000 game developers, with 275 gaming studios, a move that has seen technology and gaming companies flock to the country for investment purposes.
The younger generations who were lucky to study game design and development courses continue to provide a skilled workforce as developers.

Advancement of The India Gaming Show,
The renowned Aurona Technologies Limited developed the first PlayStation 2 Video game—Hanuman: Boy Warrior, which depicted the story of the Hindu God (Hanuman).
The game received backlash from the Hindu believers led by Rajan Zed; He claimed the game disrespected their religion. The company later released Don 2 (the Game for the PlayStation2 and the PlayStation Portable).
Many studios in India outsource mobile games and a few programs on Consoles and PC to international companies, generating a lot of passive income. Last year, The Bangalore-Based Tent works Interactive released India's first significant PC game title.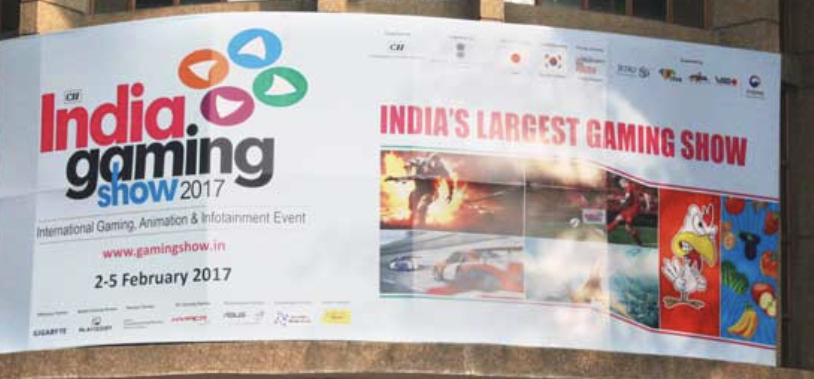 City Block Builder at the EGX gaming expo. Any gaming Aficionado in India can't forget 2019 when Cultured Vultures Magazine in London presented City Block Builder as the favorite of EGX. Amazingly, it was the first time an Indian title had emerged winner at a foreign expo.
Integration Of Indian History And Culture
A wonderful nation sticks to its culture rooted in its history. As Indian developers, the goal is always to remain respectful and loyal to the culture no matter what; this belief saw the Ogre Head Studio, creators of Asura, a PC game, follow the aspects of Indian mythology in their creations. In 2017 Asura scoped the Game of the Year award at the Nasscom Game Development Conference.
Other companies like the Nodding Heads Games and the Holy Cow Productions are now following in the footsteps of their predecessors. They are not creating game drawings based on Indian Culture and Industry. In the spirit of National Pride, Indian Prime minister Narendra Modi encouraged the creation of video games touching on Indian Culture.
The Next month, Nodding Head Games obeyed the call and released an adventure game called Raji: An Ancient Epic that received global recognition.
Political And Social Commentary
Video games help to convey a political message. For example, the known studio Oleomingus located in Chala, Gujarat, owns video games that remind people of Indian history and politics. Another one is the Missing-Game, worked on by Satyajit Chakraborty and Leena Kejriwal to alert people of human trafficking in India, which has claimed over 98 million victims.
Mobile Gaming
Mobile games in India have increased significantly due to the availability of cheap mobile phones and good internet connections. Recently, Terence Games has created one of the most popular mobile Games called PlayerUknown's Battlegrounds Mobile(PUBG Mobile). India, the largest consumer of this product, has already downloaded 175 million downloads.
The covid-19 pandemic was a blessing in disguise for mobile game developers since consumption increased due to stay-at-home orders. IOS App Store and Google Play store also witnessed a massive rise in mobile game downloads.
Esports
Esports is taking over the gaming shows in India. With the rise of many international Esport talents, you can tell many trophies will start trickling in Mumbai. The announcement of Esport as an official sport by the Olympic Association (IOA) didn't surprise many as it was people's idea through social media.
Tirth "gcttirth" Mehta from Bhuj, Gujarat, made history as the first player to represent the nation and won the first India Esport medal.
BGMI Launch Party
After Krafton, a South Korean Video Game company, successfully launched Battlegrounds Mobile in India, it was time for esports matches. The first tournament took place between July 8th to July 9th, 2021.
The BGMI esports tournament received a wide receiver with exceptional players such as Adii Dynamo and Sawant, attracting a massive audience as many people could stream the games. The successful tournament has encouraged BGMI to draft a series of Indian esports matches.
Government Regulations
One of the significant side effects of mobile gaming is its addictiveness and making you violent, especially the youth. As a preventive measure, the Indian government imposed a ban on mobile gaming in Gujarat so that students could attend school and even sit their exams. The administration later lifted the ban after the completion of the exams.
Skirmishes between China and India in 2020 provoked the banning of Bang Bang(mobile
legends) in India, with other Chinese apps like Tiktok, Xender, and UC Browser not spared. The cold war was so intense that India believed China could use its app to steal and secretively transmit user data to locations outside India, which is a breach of international relations.
India joined the rest of the countries, including China, Israel, Jordan, Pakistan, and Iraq, in stopping the use of PUBG mobile in their nations. Kraftonwas forced to develop and introduce Battlegrounds Mobile, another game to replace the banned one. With it came government solutions like preventing players below 18 years from playing more than three hours a session without parental agreement or spending over 7000 INR a day on gaming.
Bans On Online Wagering Games
Last year, many people opted to commit suicide after losing vast sums of money in online betting. Shockingly, children also started joining the mantra, which forced the government to intervene.
The first measure was to ban betting, especially (Rummy and Poker ) and then close Karnataka, a famous area for the Indian tech industry but also known for rampant gambling activities. However, residents have expressed dissatisfaction with the majority of the ban, terming them unfair to the region's development.
Privacy of the Indian Gaming Show
Initially, video game publishers didn't recognize the Indian markets as serious investment venues because people started buying secondhand or pirated games that were cheap and easily accessible. Things are changing for the better, especially with the creation of PC and Consoles, which only provide original copies. Soon India will no longer lead with the most pirated games globally.
The Bottom Line
The Indian gaming convention is both a tradeshow event and a meeting place that provide an avenue for people to network, learn and exchange vital industrial ideas. In addition, you can keep yourself thrilled and busy by watching the best Indian players compete in entertaining Video game matches.
Apart from visiting stalls to see some prominent names, you can also familiarise yourself with virtual reality and artificial intelligence technologies to be a digital video gaming pro.